Vehicle lead generation is an under-utilised tool across the board…
…it is used largely overseas from large, franchised dealerships to small boutique car yards.
With some great results over the years here is how we help car yards grow:
Lead with Stock:
The obvious solution: promote a vehicle and get enquiries from people that want to buy it, can be perfect for some business' however we find it challenging with high-end vehicles.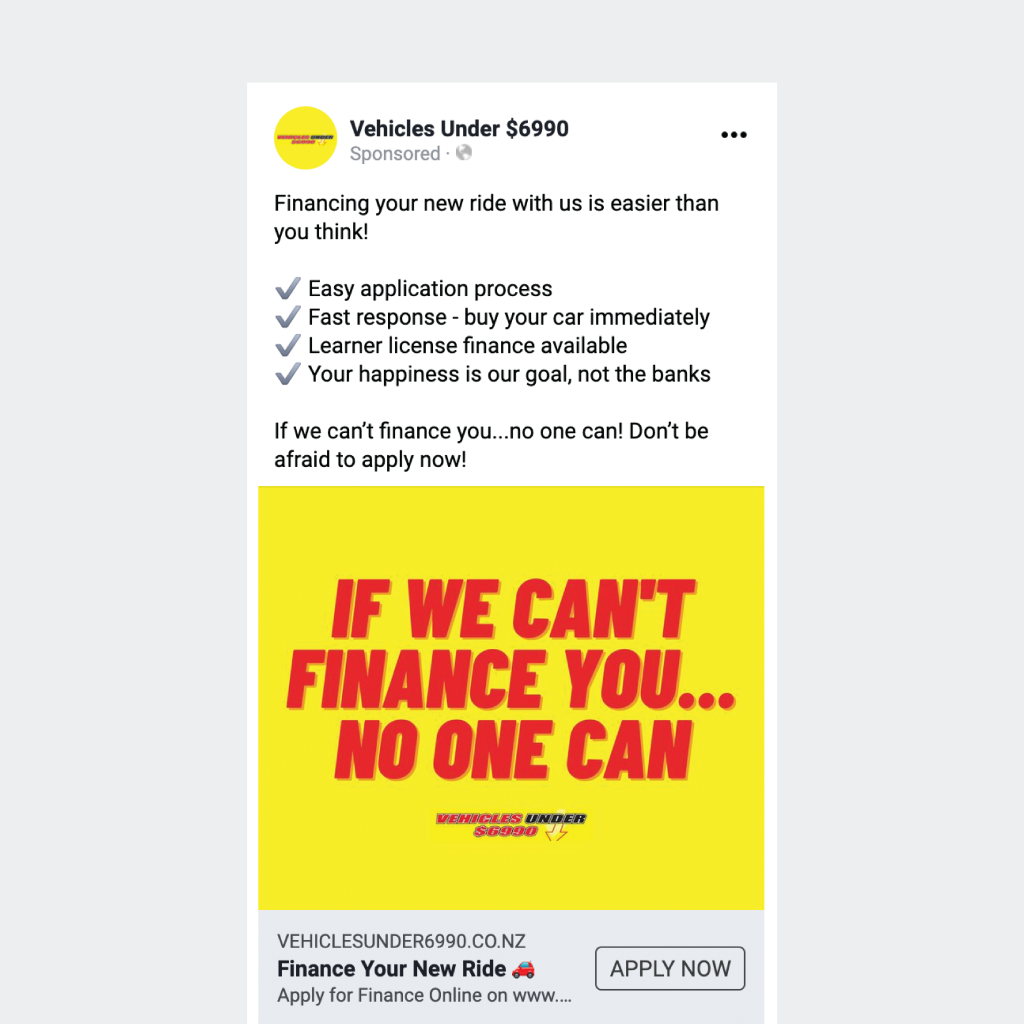 Vehicles Under 6990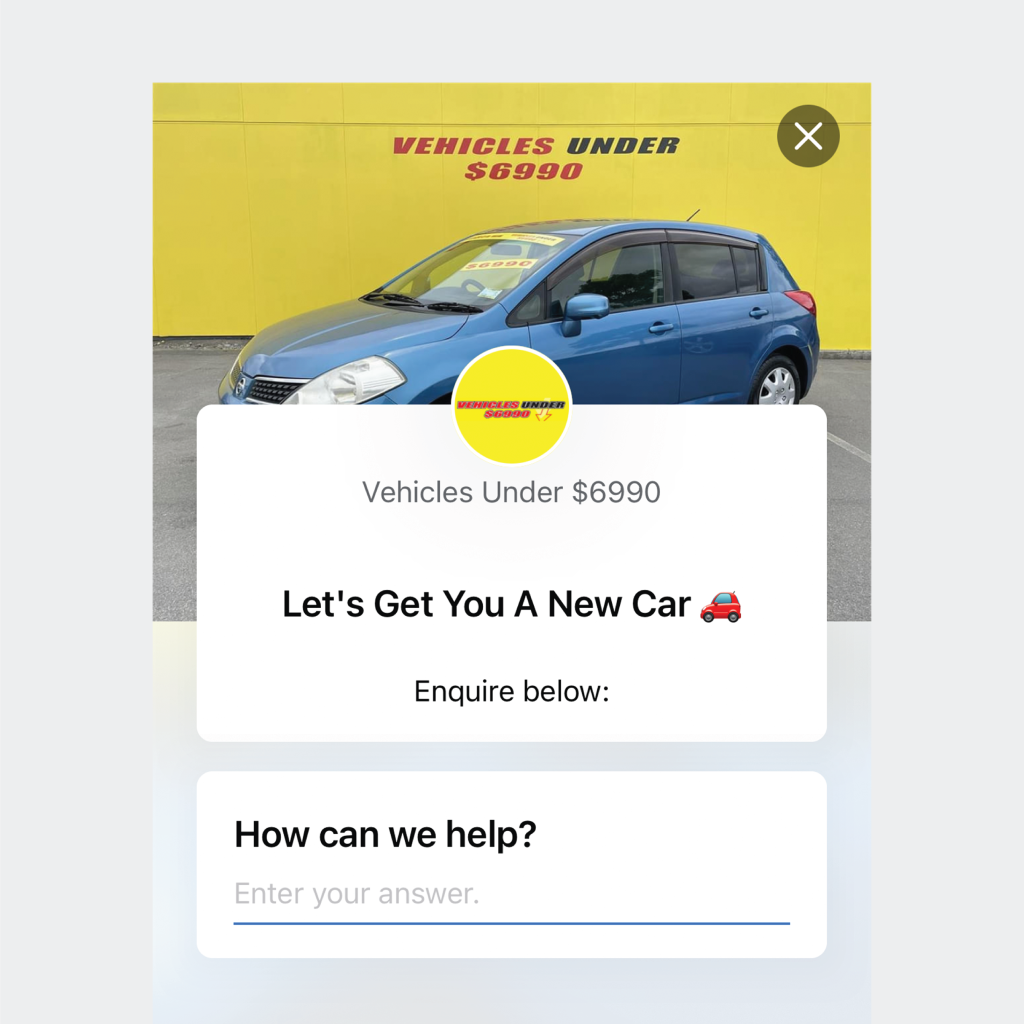 Lead Form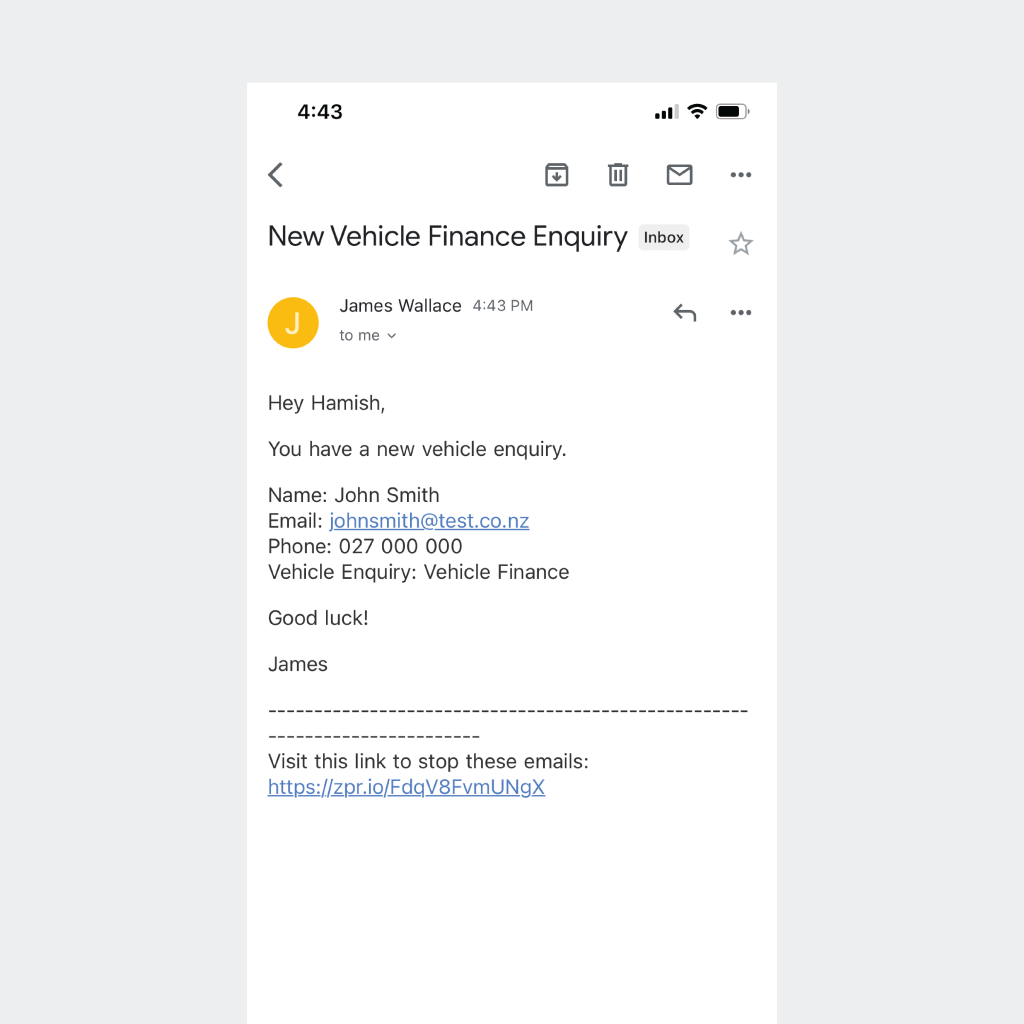 Email
Got stock ready to take to show the market?
Lead with Finance:
A clever angle if you have an internal finance offering that helps you to stand out in the market, can cause quality issues through lead forms so we usually suggest a chat bot like above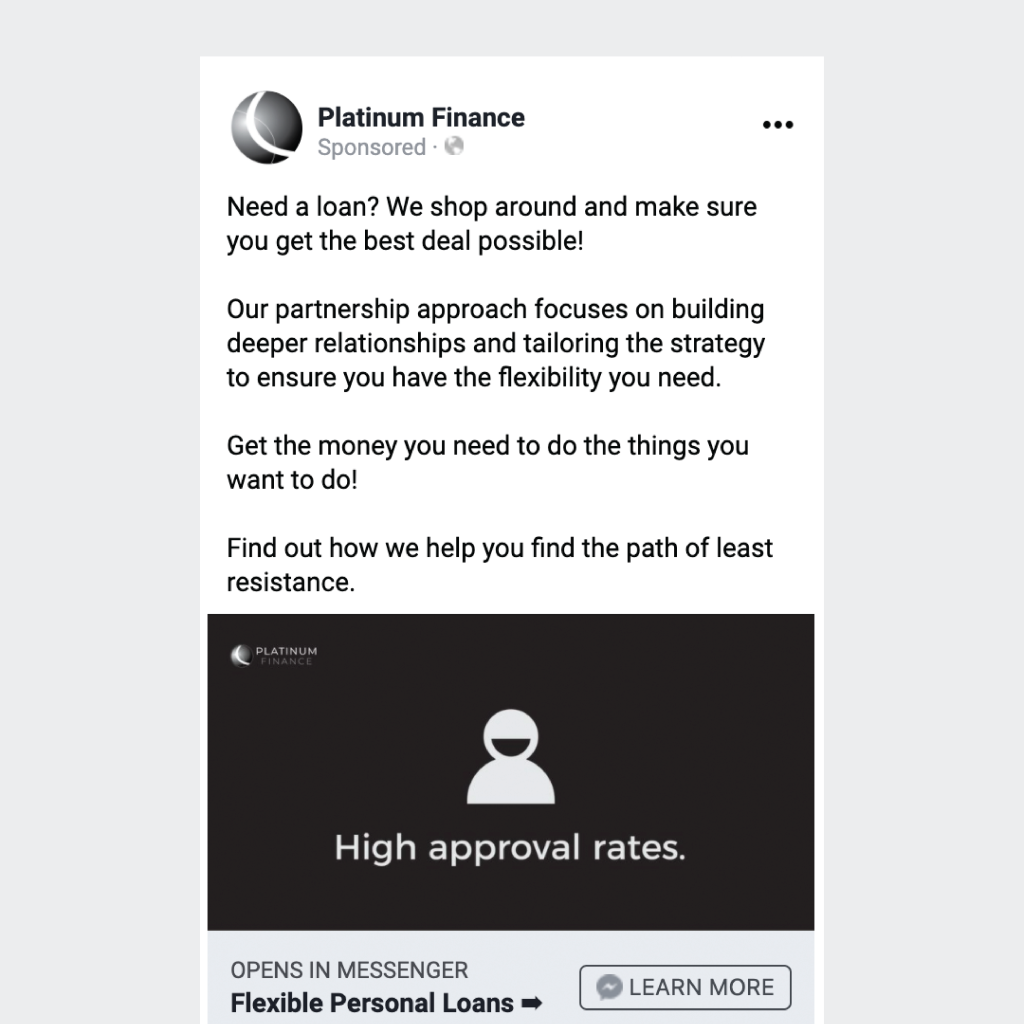 Platinum Finance
Messenger Questions
CRM Entry
Become Recognised:
Sometimes vehicle sales are about more than peoples phone numbers and email addresses, our client Southern Specialist Cars has a truly unique range of stock so we simply made sure we got them in front of the right buyers and have them a link to their site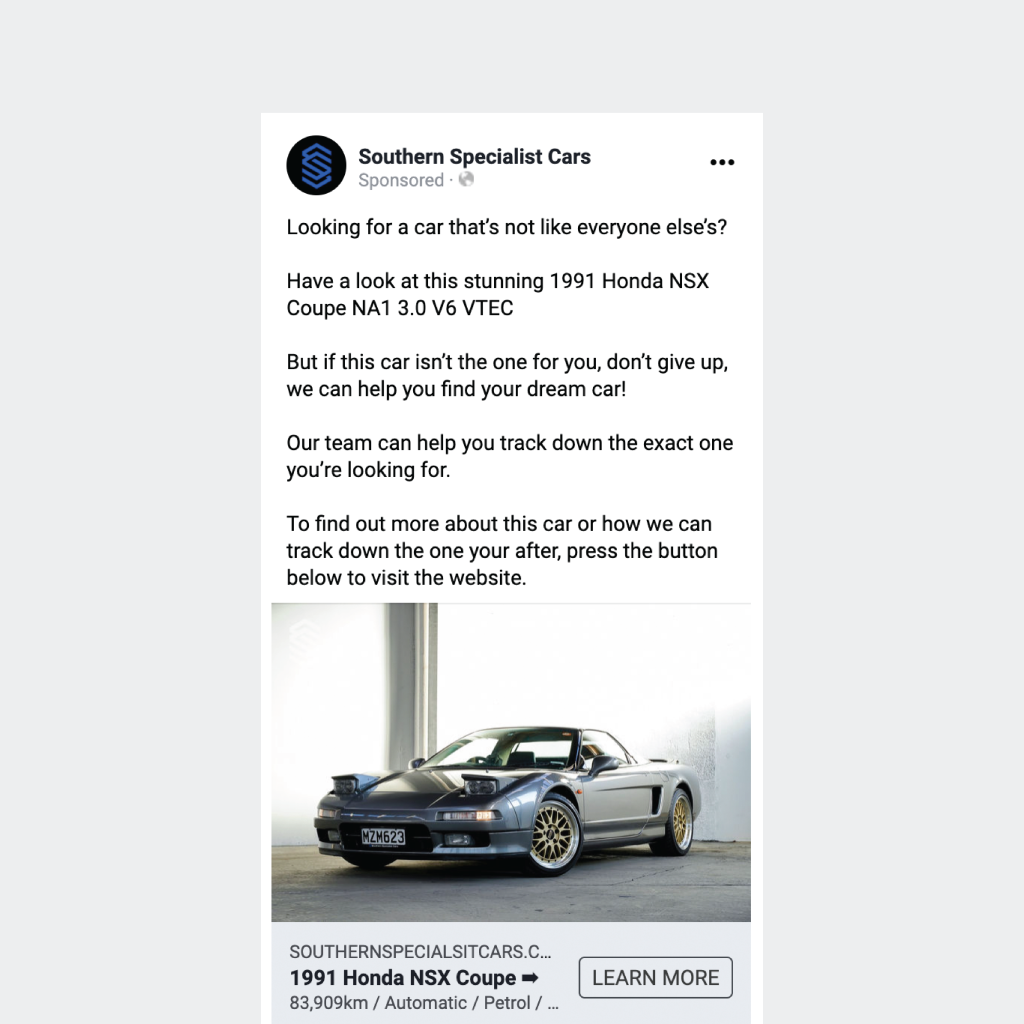 Best performing SSC Ad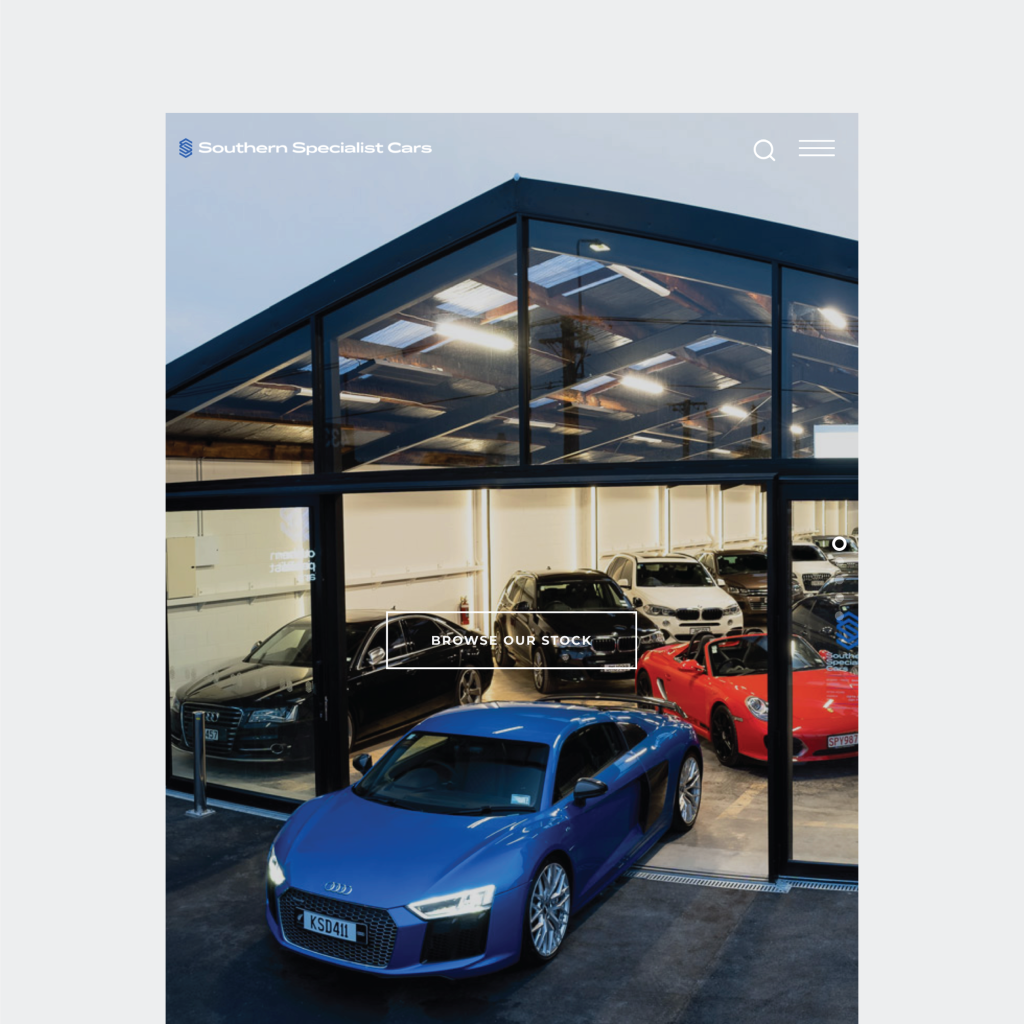 SSC Website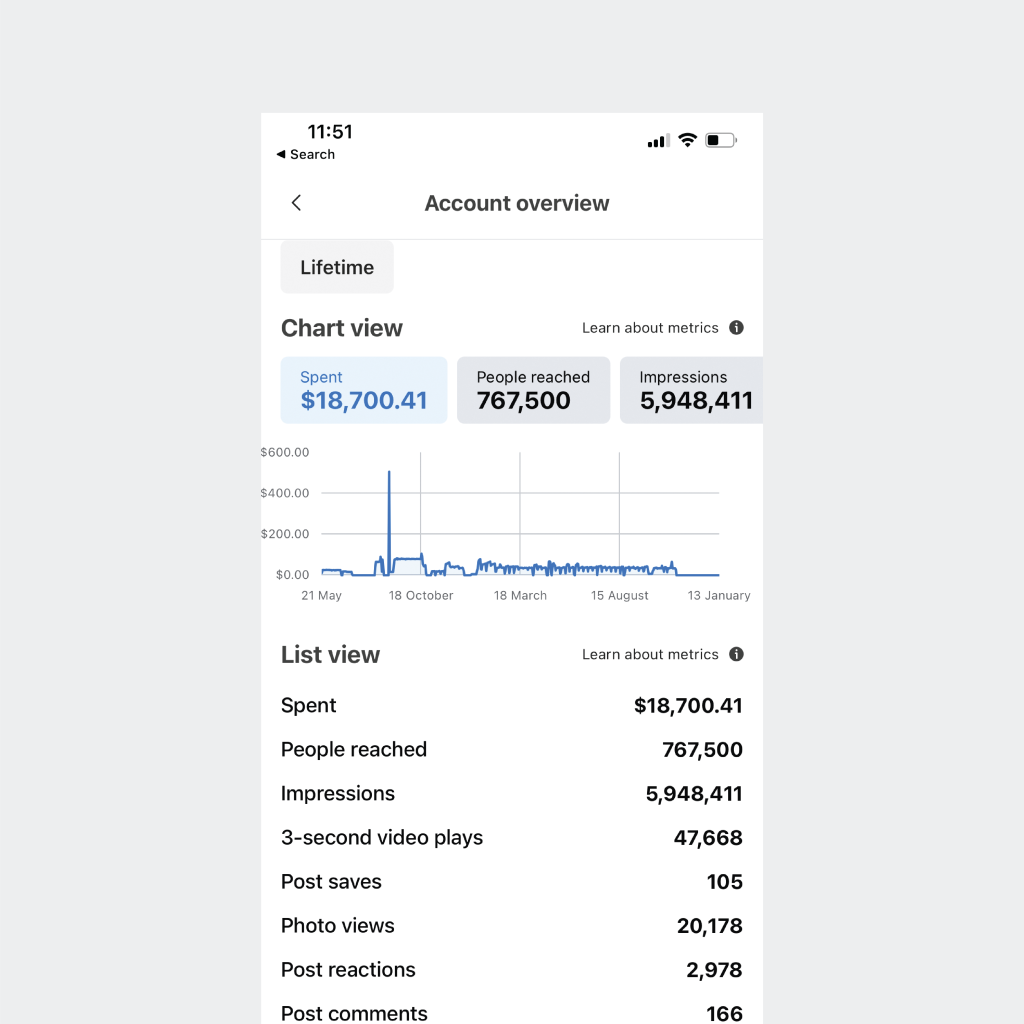 SSC lifetime impression stats
Creating a system that suits your business is more important than copying your competition, each business has something unique about them that will help them to stand out in the market and attract the right customers for them.
If you want to start finding your key to getting the leads and sales you need?
Ready to start generating new leads?